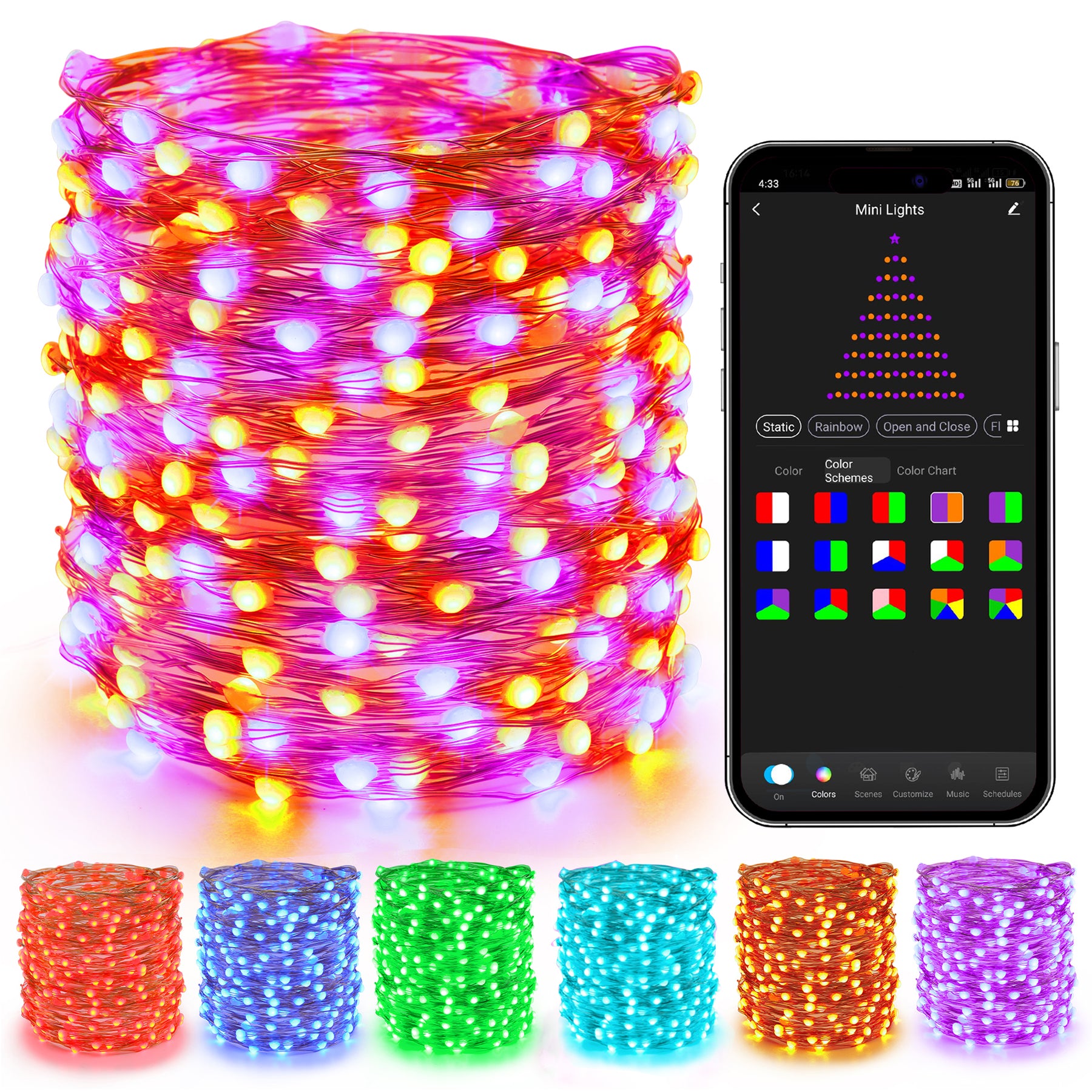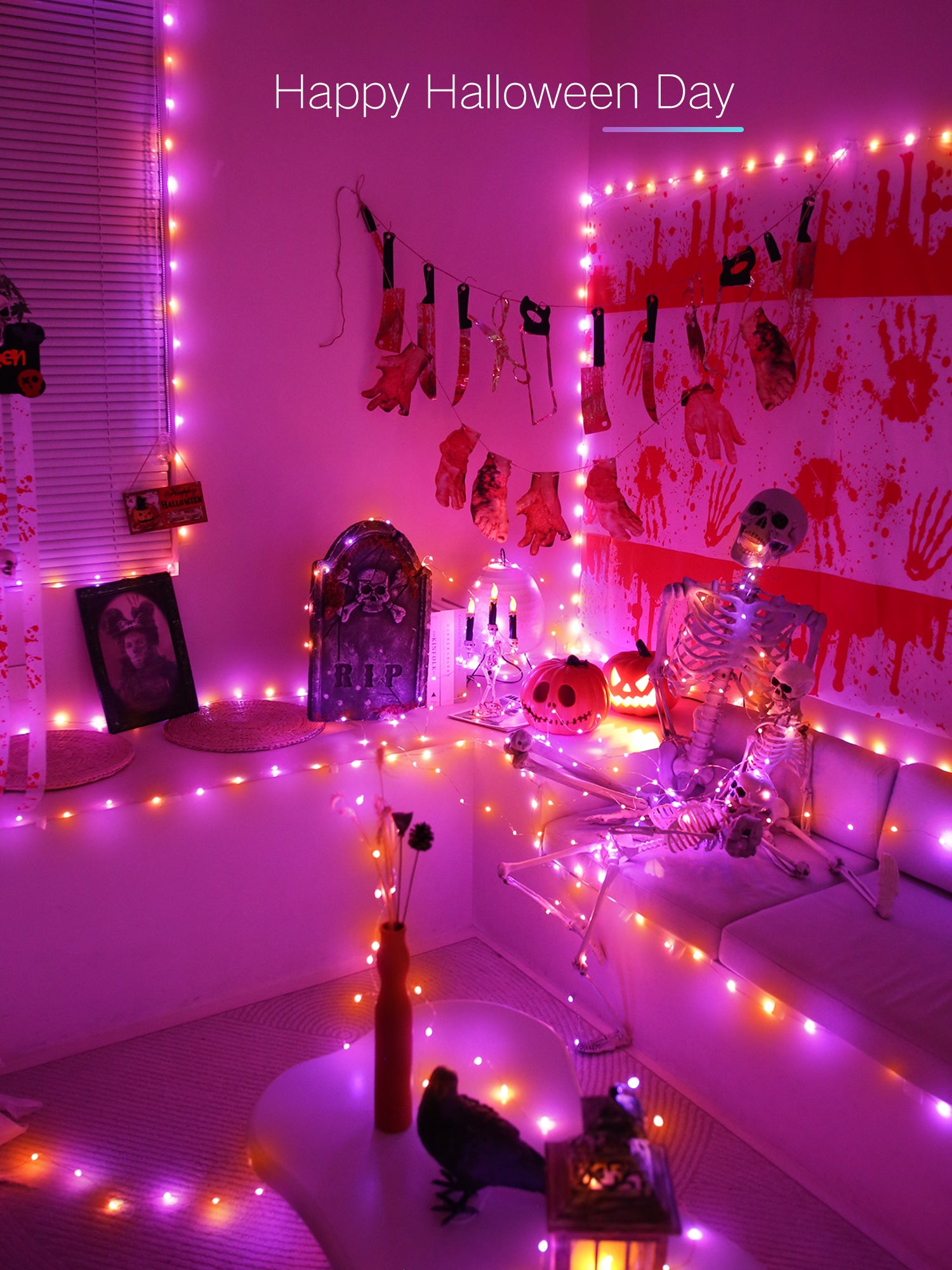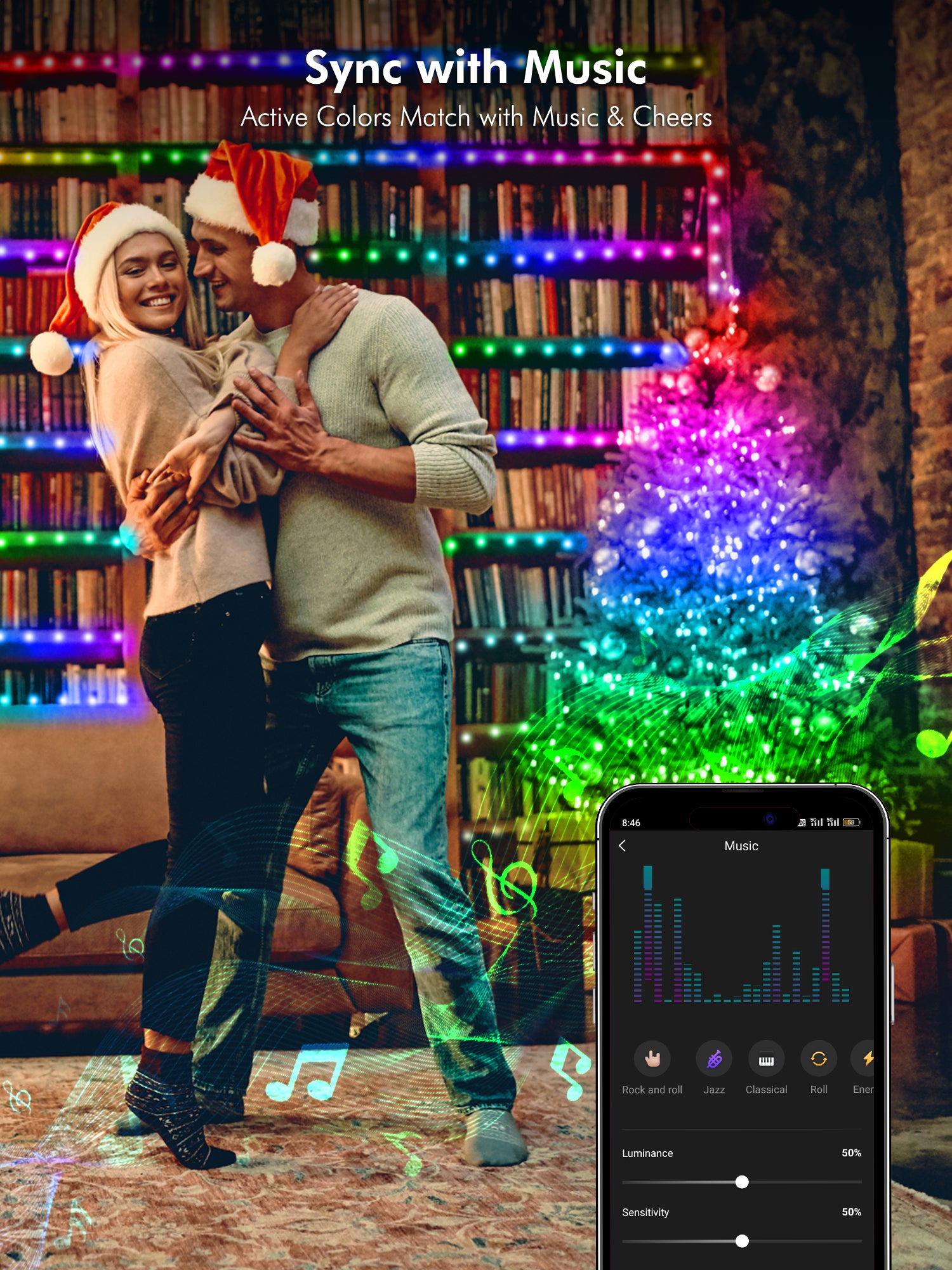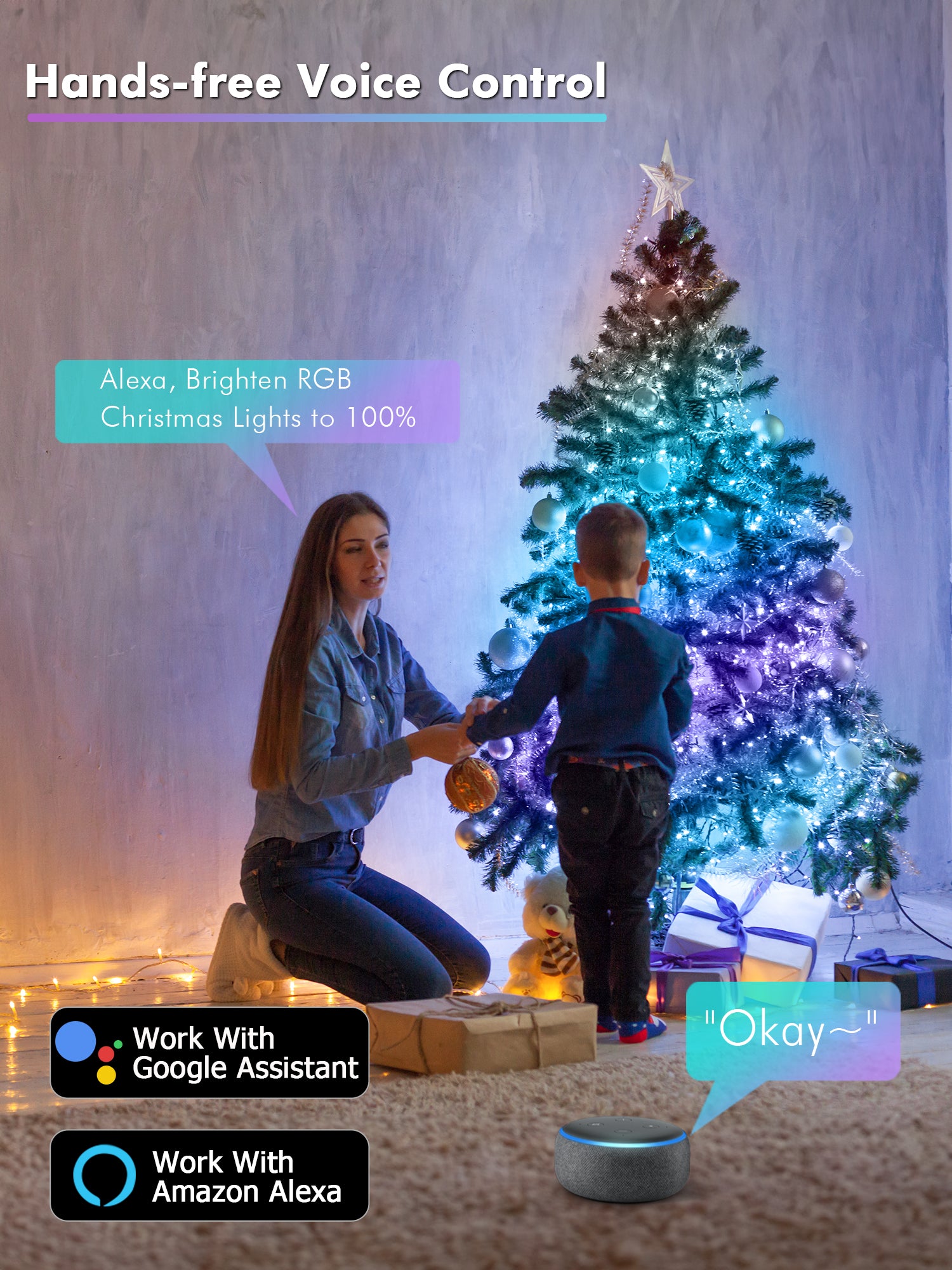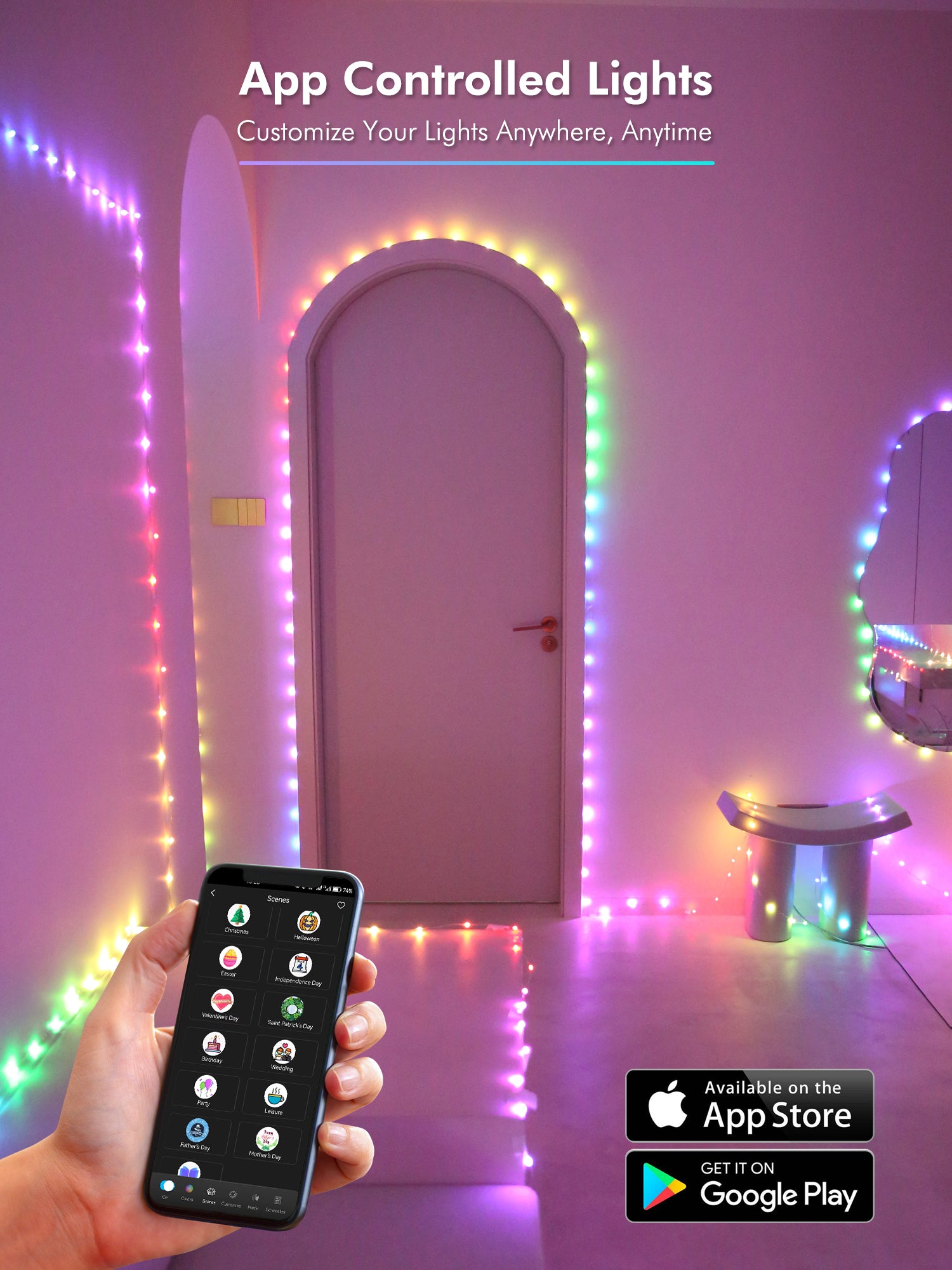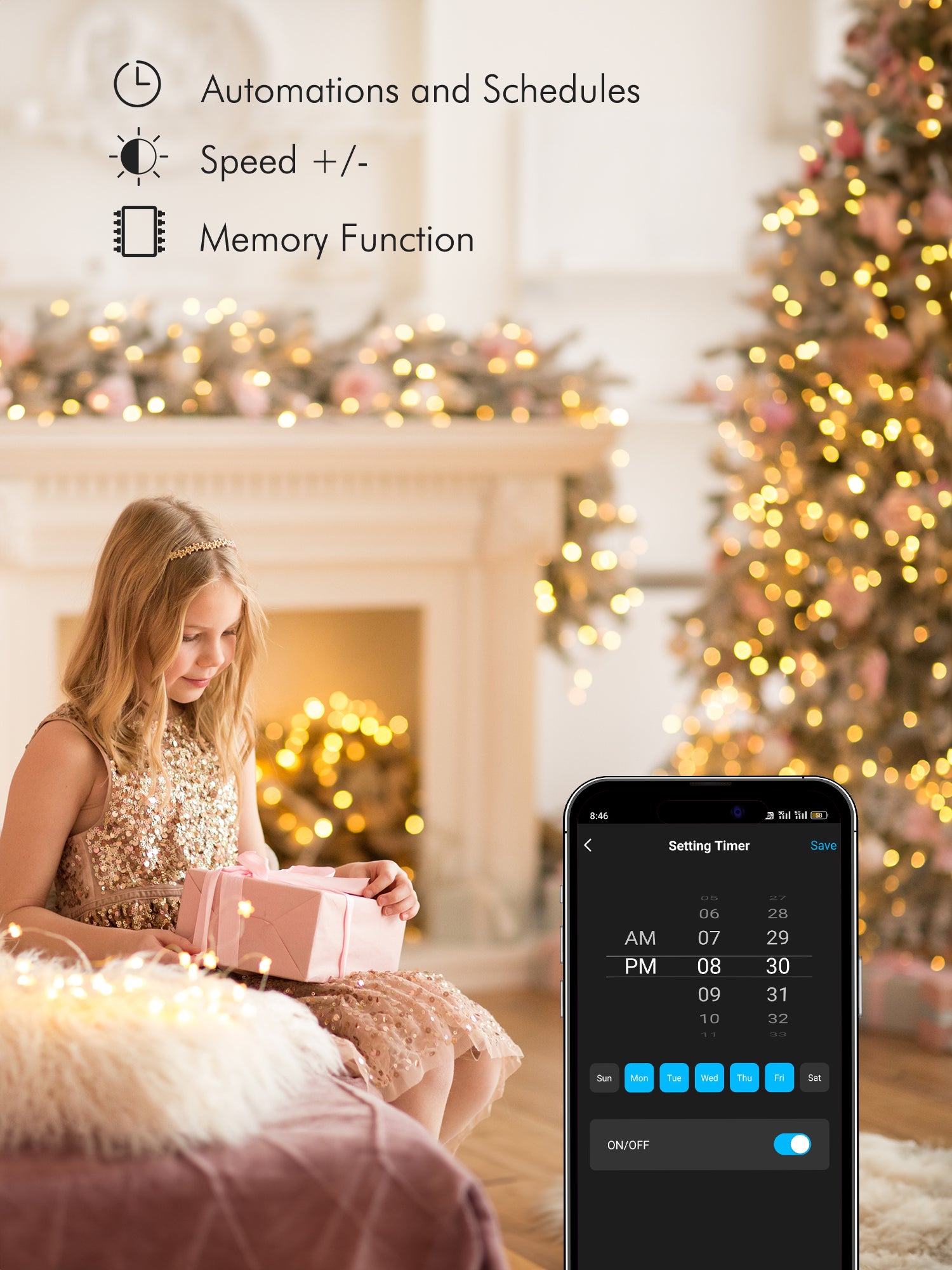 Smart Fairy Lights 66FT 200 LED Wifi Color Changing Halloween Lights App Controlled RGB Christmas Lights Orange & Purple String Lights Music Sync Party Lights Compatible with Google Home Alexa
16 Million Colors & Multiple Colors-combination: Our smart Lights come with advanced features that allow you to customize your lighting experience. Provide an extensive color palette for you to experience the 16 million colors, special color options for bi-colors, tri-colosr and multi-colors to create the perfect atmosphere for any occasion. Whether you want to create a soothing ambiance for relaxation/party scene, or an enchanting holiday display, our smart lights would suit your preferences.

Hands-Free Voice Control: Enjoy hands-free control your LED RGB micro string lights with compatibility with Amazon Alexa and Google Assistant. Simply use voice commands to turn lights on and off, dim and brighten, or even change colors without lifting a finger.

Group Control: With the Group Control feature, you can connect multiple sets of fairy lights and control them simultaneously, allowing you to easily synchronize the color, brightness, speed, and schedules of the lighting throughout your space. Moreover, the lights can also be synced with music, enabling you to create a captivating or party atmosphere by having the lights throughout the space pulse and change color in time with your favorite tunes.

Music Synchronization: Our Smart LED Fairy Lights can detect and match the rhythm of your music, transforming your space into a lively, immersive environment. They adjust colors and brightness in sync with the beat, offering an impressive light show.

Adjustable Brightness and Speed: Personalize your lighting with our adjustable brightness and speed settings. Whether you're setting the scene for a romantic dinner with a soft glow or a lively party atmosphere, these RGB color-changing string lights offer versatility to suit your mood.

Special Color-combination for Year-Round Lighting: The smart fairy lights provide all essential colors for year-round holidays, such as 16 million colors, red & green, red & white, red & blue, blue & white, Green & white, red green and white for Christmas; orange, purple, orange & purple for Halloween/Thanksgiving; green for St Patrick's Day; red/pink/purple for Valentine's Day. You can also select white, blue, or any color for daily lighting or special events like weddings or birthday parties.